Roosting Boxes
Please note that all of information provided on our website about our products is meant to be informative only. For more information regarding prices and shipping (within Canada only) please visit our store in Barrie (515 Bryne Drive, Barrie, ON), phone us (705) 726-7600 or send us an email [email protected].
Roosting in cavities is one of the many survival techniques birds have developed to endure the bitter cold of winter. By curling up in the hollow of a tree, birds are able to protect themselves from frigid winds. The interesting thing is that only a few birds have adopted this behavior, most sleep outside. No matter how nasty the weather gets, you won't find birds like cardinals, Blue Jays, or mockingbirds hiding out in a rotted tree stump. Roosting in cavities helps to conserve body heat and providing roosting boxes for birds during the fall and winter will give the birds much needed shelter on cold nights. Bluebirds and nuthatches don't mind a crowd and sometimes 10-12 individuals will cram into a cavity for the night for protection from the elements. Chickadees and woodpeckers on the other hand are more likely to roost on their own. Nesting boxes can be left up all year to be used as roosting boxes during the fall and winter; remember to block large ventilation holes to help keep any heat in the box.

Convertible Winter Roosting House: The Convertible Winter Roosting House is a great way to provide protection from the cold for many of your smaller backyard birds including chickadees, nuthatches, and wrens during the colder months and a place to nest in the warmer months. As the temperature drops in the winter, these birds will seek out a cavity--and some will gather together to share body heat--in which to keep warm, greatly improving their chances of surviving harsh weather. The entrance hole with predator guard is at the bottom, and all seams are joined tightly and sealed to prevent heat loss. You may choose to stain the roof a dark brown to attract the suns heat; but this is not necessary.
The Convertible Winter Roosting Box can change to become a nesting box after the winter season. Simply flip and position the front panel with a ventilation slot at the top and remove the three interior perches and the roost becomes a nest box. Handmade here in Ontario from Eastern White Pine the Convertible Roosting Box is constructed to last and features drainage holes, doors that open for easy access for cleaning, dowels for perching, hooks for hanging, and a rough interior so fledglings can easily leave the nest box. The inside features 3 staggered perches to accommodate roosting birds, which are easily removed for nesting season. The front wall opens to allow for easy cleaning and maintenance. Add a layer of wood chips to the bottom for insulation and comfort.

This Roosting Box can be mounted on the WBU Advanced Pole System® (APS) Basic Setup Mounting Hardware or a fence. Pole systems tend to offer the best protection from predators with the use of a baffle. Nesting and roosting boxes should be mounted 6-15 feet above the ground and facing away from prevailing winds.
Measurements: 17" H x 7 ¼" W x 9" D
House Opening: 1½" diameter entrance hole

Add Me to your MyWBU Online Order - Include Sku #3044 in Your Order Notes at Checkout.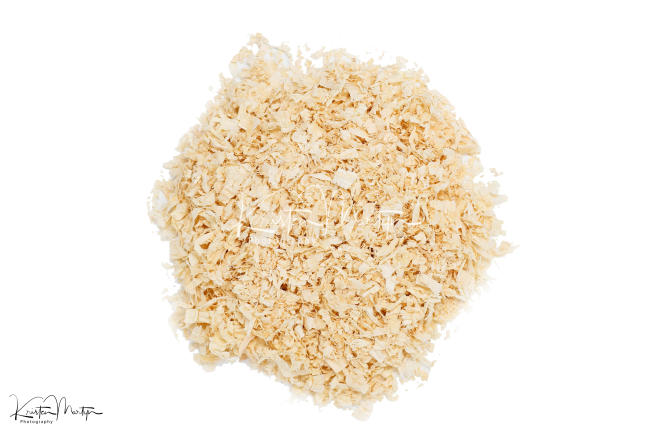 WBU Wood Shavings: Our WBU Wood Shavings are made from pine trees and provide an annual replenishment of nesting material for woodpeckers, ducks, owls and a variety of other birds which excavate their wood shavings. Wood shavings resemble the bits of wood a bird would typically excavate from a nesting cavity. They provide a bit of bedding for the nest and also encourage birds to nest because they resemble a natural situation. Wood shavings are better than sawdust, which can mat down and retain moisture.

Add Me to your MyWBU Online Order - Include Sku #W10619 in Your Order Notes at Checkout.