WBU Daily Savings Club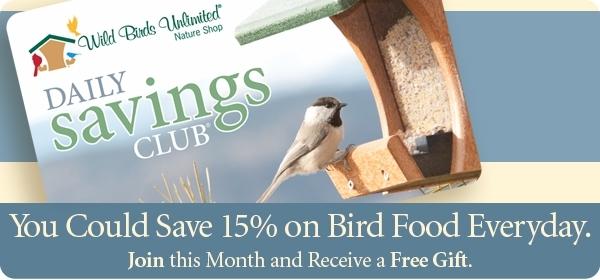 Save 15% on the Every Day Price of Bird Food
Members of the Daily Savings Club® receive 15% OFF the regular price of all our exclusive, fresh, high-quality bird food. That means you get the best price on the Best Bird Food in Town every day! Stop by soon to hear what Mother Nature is doing in our neck of the woods and to save 15% on all of our bird food.

As a member of our Daily Savings Club®, for your annual membership fee, you receive these benefits*:
15% OFF regular bird food prices
$10 Bird Buck for every $200 you spend
5% OFF the sale prices of bird food
Member-only specials
Stop in today and join the Club!
*Membership is valid only at your local WBU Barrie and WBU Newmarket where the membership is purchased.