515 Bryne Drive
Barrie, ON L4N 9P7
Behind Kenzington Burger Bar

705-726-7600
Serving You Today Until 4:00 pm
Monday


(Curbside Pickup Only)

10:00 am - 4:00 pm
Tuesday


(Curbside Pickup Only)

10:00 am - 4:00 pm
Wednesday


(Curbside Pickup Only)

10:00 am - 4:00 pm
Thursday


(Curbside Pickup Only)

10:00 am - 4:00 pm
Friday


((Curbside Pickup Only))

10:00 am - 4:00 pm
Saturday


(Curbside Pickup Only)

10:00 am - 4:00 pm
Sunday


(Curbside Pickup Only)

11:00 am - 4:00 pm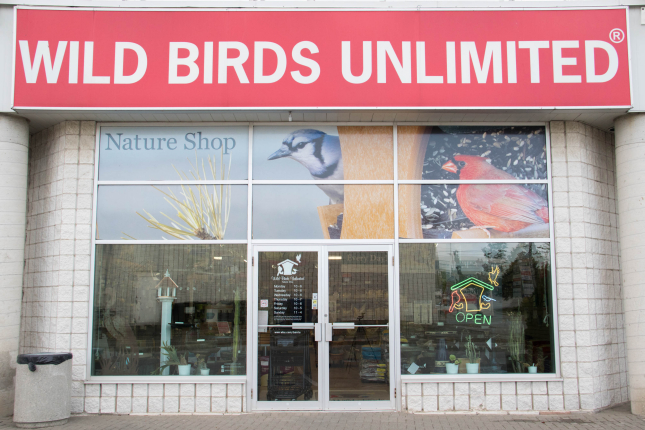 Kristen Martyn and Cameron Hogarth Franchise Store Owners
View Our Store Site





---
CURRENT COVID UPDATE- As of December 26, 2020

Per the recent announcement by the Government of Ontario, as of Saturday December 26, 2020 Ontario moves into lockdown. We are required to CLOSE our showroom temporarily to in store shopping as of December 26. The closure remains in effect for the next 28 days- or until the Government of Ontario rescinds the lockdown. At this time we ask that you kindly place orders online via myWBU.com/barrie for curbside pickup or shipping.
---
Temporary Hours for Curbside Pickup
Monday-Saturday 10 am - 4 pm
Sunday 11 am - 4 pm
Holiday Hours
January 1, 2021- CLOSED
---
There Are 2 Ways to Order from us Via MyWBU
1. Non-Contact Curbside Pickup
Login to your MyWBU.com/Barrie Account

Add items into your cart and proceed to checkout

Select "curbside pickup" and proceed to payment

For curbside pickup enter your vehicle information

When picking up your order please call the phone number listed on the sign outside the store

Remain in your vehicle and we will bring your order out to your vehicle. We ask that you wear a mask during curbside pickup.

Orders can be picked up during our temporary COVID hours Monday-Saturday 10 am- 4 pm and Sunday 11 am- 4 p
Please note you may pickup your myWBU online order ONLY once you have received your email confirmation that your order is ready for pickup. You may pick up your order any time during our store hours listed above.
2. Online Orders for Shipping
Login to your MyWBU.com/Barrie Account
Add items into your cart and proceed to checkout
Orders $99 or more qualify for FREE shipping to FedEx zones 0 and 1
Shipping is $14.99 for orders less than $99

The majority of orders are shipped via Canada Post, however we may personally deliver your order (this decision is made at our discretion)- please provide a shipping address that can receive deliveries up to 8 pm as well as a phone number so we can call to alert you should we deliver your order

Orders shipped via Canada Post are sent Expedited Parcel Service and may take 7 to 10 business days to arrive (Canada Post currently is not guaranteeing any delivery service times due to the Covid-19 situation)- Please read our shipping information located on this page
Please read the information at the bottom of this page regarding shipping via Canada Post.
---
Haven't used MyWBU before?
Check out this video to see just how easy it is!
IMPORTANT: The most common error we run into with our online ordering platform is a different email address given to us in store than registered with online AND/OR no email address on your in-store account. The email address on your profile in-store connects with you online account and makes it possible for you to get your members discount. It is extremely important these match.
If your email has changed, or you're not sure which email we have (if any),
please contact us at [email protected] PRIOR to registering online.
Items In-Store But Not Listed on MyWBU
If you find something on our website that is not available for ordering on MyWBU (such as our household and gift items) and wish to have it added to your online order, please include the item(s) in the order notes section and a team member will give you a call to process payment for the additional items separately.
---

The Winter of 2020/2021 is a Finch Irruption Year! What does this mean? Click here to learn more!
---