Wildlife Houses
Please note that all of information provided on our website about our products is meant to be informative only. For more information regarding prices and shipping (within Canada only) please visit our store in Barrie (515 Bryne Drive, Barrie, ON), phone us (705) 726-7600 or send us an email [email protected].
Birds are not the only creatures that readily use person made houses. Toads and backyard insects will all use shelter provided by us in the backyard.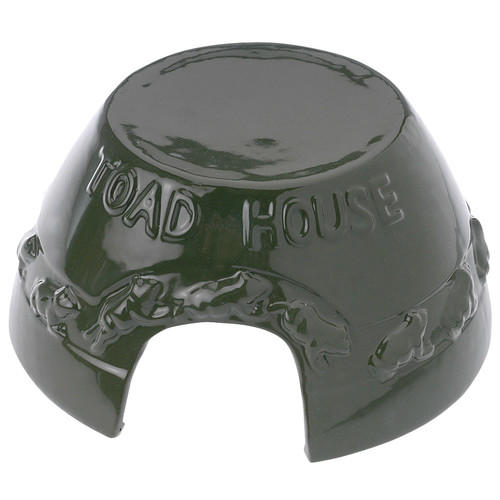 Ceramic Toad House: Invite toads to make themselves at home in your garden! The charming, Ceramic Toad House offers a wonderful shelter and allows toads in your garden to provide natural pest control, dining on flies, grasshoppers, and slugs. Place the dark green Ceramic Toad House in a wet shady area of your garden and the toads will stay around and eat the annoying insects in your garden.
Dimensions: 3¾" L x 7¾" W x 7¾" H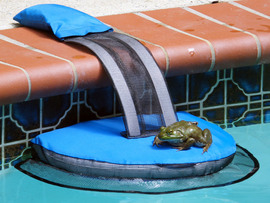 FrogLog® Critter Escape Ramp: The FrogLog® Critter Escape Log helps take the worry out of pool ownership. Now if critters such as frogs, chipmunks, and lizards fall into your pool, The FrogLog® Escape Ramp is there to help them escape. A creature that falls in will instinctively swim to the edge and circle the pool looking for a way out, coming across the FrogLog®. Simply place the floating platform into the water and the weighted fabric pouch onto the pool deck.Works with pool water levels that fluctuate between 3" and 10" below the deck. Will work with above ground pools however modification may be needed to secure if there is not a deck. A clamp works well to secure to the top plate. Made from Denier nylon non scratch surface and nylon mesh.
Dimensions: Float measures 14" x 11" plus the mesh skirt.