Connect With Us




---


---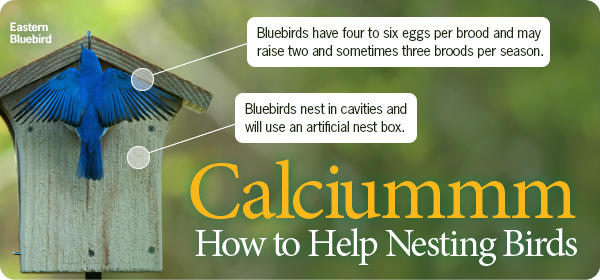 Being Seasonally Savvy: Give Nesting Birds a Hand
Calcium is the most challenging mineral for birds because when they need it, they need large quantities and they need it right away. This is mainly during nesting time for egg laying as well as chick development. The amount of calcium in their natural diet of seeds and insects is often inadequate and they must seek calcium-rich foods as a supplement. Ask us about the many bird foods we offer which include calcium to help your nesting birds
Our source of calcium is from oyster grit or limestone dust. Both are finely ground and easily consumed by small songbirds.
Be a seasonally savvy friend to your birds by providing them with the extra calcium they require during nesting season.
---
Watch Our Barred Owl Nest Cam!
A mama Barred Owl has set up residence in our owl nest box again this year. Jim Carpenter, President & CEO of Wild Birds Unlimited, has hosted a camera-equipped owl box in his backyard for many years and it's time to check in on this year's residents.
Mama moved into the box in early March. If all goes well, we can expect the owlets to start hatching in mid-April. They'll leave the nest four to five weeks after hatching.
Stop by often to watch the live streaming video from TWO CAMERAS at the nest box site 24 hours a day! One camera is placed inside the nest box and one is outside so you can see the owls coming and going.
Click here to launch the live stream of Owl Cam.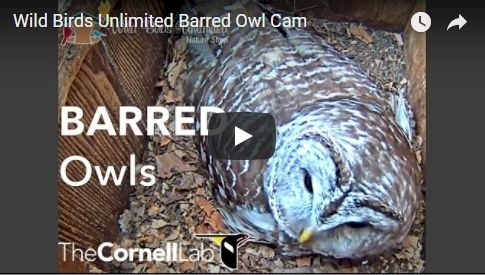 ---

Introducing myWBU Barrie- Online Ordering
Shop us online to have fresh bird seed delivered right to your door, or order ahead for free, quick in-store pick-up. Shipping is $12.99 per order or FREE when you spend $99 or more (additional fees may apply to some postal codes). Free gift with first order placed online!
Note: To access your DSC Membership pricing, you MUST use the email address we have on file to create a profile and login online. If your email address has changed or if you want to reconfirm you email address on file please give us a call at 705-726-7600.
---