Squirrel Feeders
Please note that all of information provided on our website about our products is meant to be informative only. For more information regarding prices and shipping (within Canada only) please visit our store in Barrie (515 Bryne Drive, Barrie, ON), phone us (705) 726-7600 or send us an email [email protected].
Squirrels and chipmunks provide endless entertainment in our yards as they come up with ingenious ways of feeding from birds feeders and going about their daily activities. Because of their curious nature and the role they play in our backyards many people provide squirrel and chipmunks feeders in their yard to give these cute rodents something extra to eat. While they will eat just about any seeds most people feed their squirrels and chipmunks peanuts, WBU Wildlife Blend, and corn. One of the benefits of feeding squirrels and chipmunks is that birds may feed from your squirrel feeders as well, for example put out some corn and the Blue Jays may also stop for a snack. There are a wide variety of feeders for squirrels and chipmunks that accommodate peanuts and/or corn. Some feeders are practical while others are just hilarious.
Imagine a wood-free bird feeder that actually looks like wood! Our EcoTough® feeders won't crack, fade or rot and has a lifetime guarantee. EcoTough® feeders and houses are environmentally friendly, high quality products that are made from recycled plastic. These feeders and houses prevent used plastic from making their way into our landfills. EcoTough® Squirrel Munch Box features:
A roof that's lifts for squirrels to gain access to the food while, protecting it from the weather
Capacity to hold lots of peanuts, WBU Wildlife Blend, WBU Seed Blends and corn
Easy to clean and fill
Platform for squirrels to feed from
Can be mounted on a tree or onto a deck
Lifetime guarantee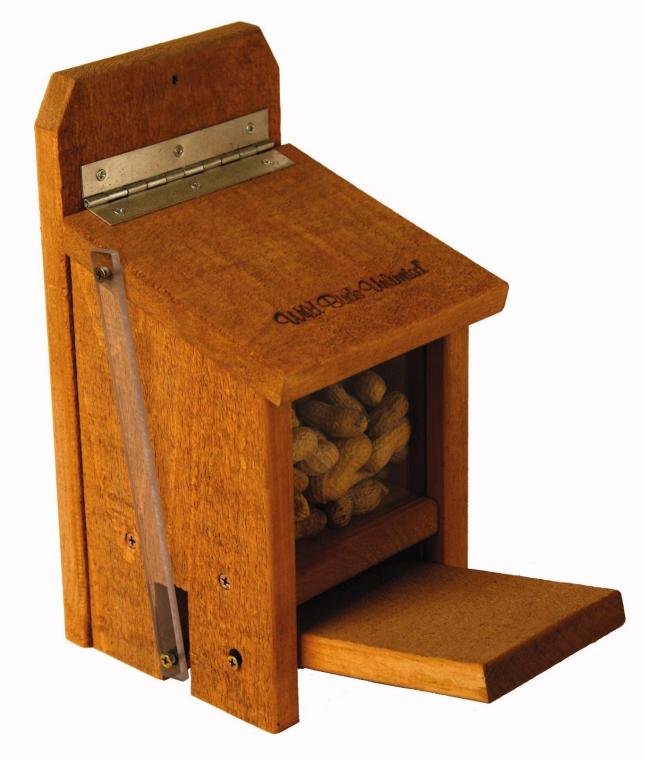 WBU Fundamentals Interactive Squirrel Feeder: For those who would rather feed the squirrels rather than defeat them there's the WBU Fundamentals Interactive Squirrel Feeder. This stained pine feeder provides you with the opportunity to witness the problem-solving skills of those furry little critters. The weight-activated perch opens the lid and allows access to those tasty treats that squirrels crave. This feeder has the capacity to accommodate 4 cups (950 mL) of food such as cracked corn, our WBU Wildlife Blend, peanuts (in or out of the shell) or a WBU Seed Blend..
Dimensions: 12" x 6" x 11"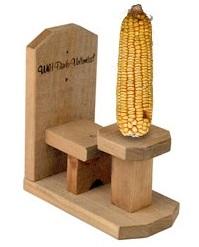 WBU Fundamentals Squirrel Table and Chair: Maybe you're Pro-squirrel and have some furry friends that you want to pamper. Maybe you're No-squirrel and need a way to distract your backyard bandits from your bird feeders. Whatever your reason is, our WBU Fundamentals Squirrel Table and Chair can accommodate one corn on the cob and is the perfect way to feed your squirrels while saving your bird food for your birds. This feeder accommodates 1 ear of corn.
Dimensions: 8¾" x 4½" x 8"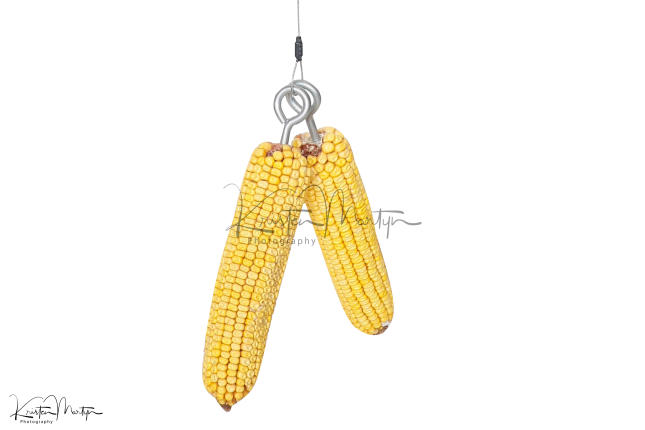 Squngee® Deluxe-a Squirrel Feeder: What appears to be a harmless dangling ear of corn is really the Squngee® Deluxe- a Squirrel Feeder for the fearless squirrel. Unable to resist the temptation, squirrels will attempt to free the corn from the elastic hanger and then be sent safely bouncing. A bell mounted on the feeder alerts you when squirrels are going for a ride. A squirrel's patience will be tested, but you can count on this - they will be back. The Squngee® Deluxe Squirrel Feeder comes assembled and ready to hang. The Squngee® Deluxe- a Squirrel Feeder can hold two corn on the cobs.

Add me to your MyWBU Online Order-Include SKU #1730 in Your Order Notes at Checkout.

WBU Squirrel Coil Feeder: The WBU Squirrel Coil Feeder is one of the simplest and easiest ways to offer a treat for squirrels and chipmunks in your yard. This feeder is made of a durable wire and caor one WBU Nut Munch.
Dimensions: 8" x 2¾" diameter

Add me to your MyWBU Online Order-Include SKU #1617 in Your Order Notes at Checkout.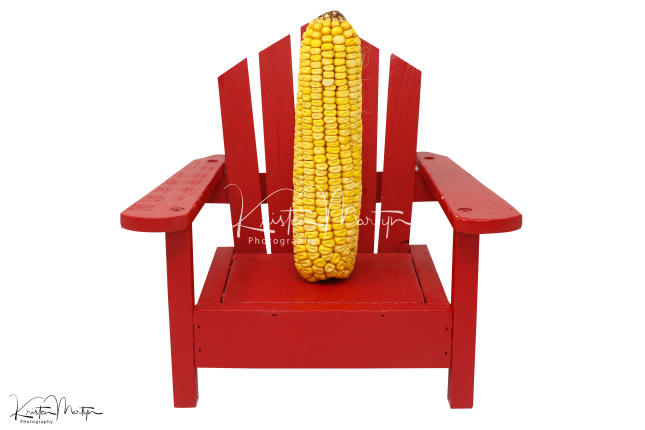 Muskoka Chair Feeder: Give squirrels a fun way to another source of food with this wooden chair feeder. Place this red chair design squirrel feeder outside your home to allow them to rest and feed. Be ready for both squirrels and even birds to make use of this decorative wooden feeder. This feeder is able to hold one corn cob.

Add me to your MyWBU Online Order-Include SKU #360003 in Your Order Notes at Checkout.