Puzzles and Posters
Please note that all of information provided on our website about our products is meant to be informative only. For more information regarding prices and shipping (within Canada only) please visit our store in Barrie (515 Bryne Drive, Barrie, ON), phone us (705) 726-7600 or send us an email [email protected].
Here are a sample of just some of the puzzles, posters, and other hobby items we carry at Wild Birds Unlimited Barrie. Check with us if you're looking for something specific!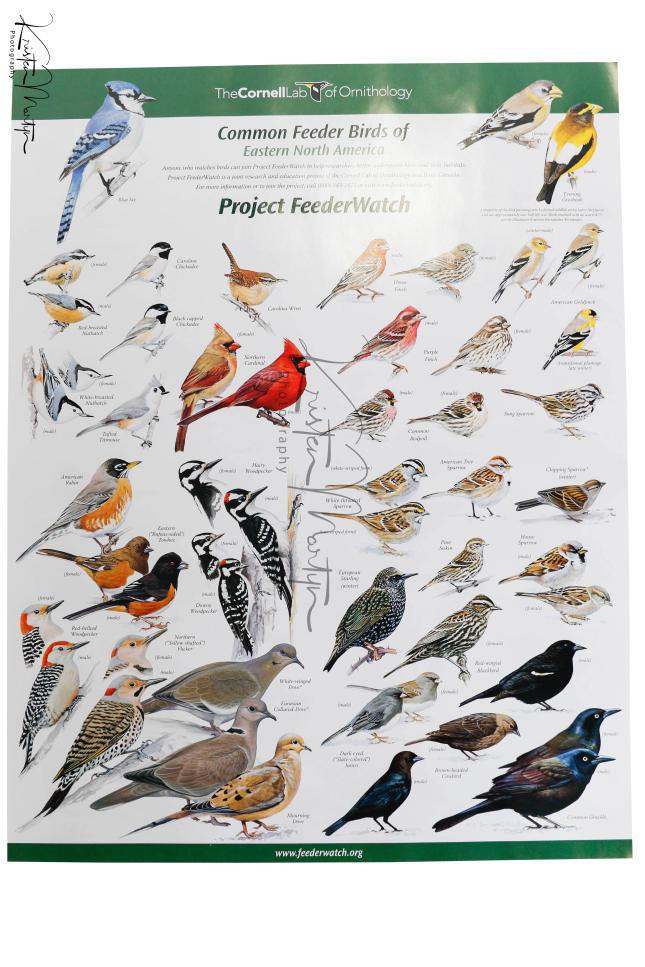 Project FeederWatch Bird ID Poster: "Project FeederWatch turns your love of feeding birds into scientific discoveries. FeederWatch is a November-April survey of birds that visit backyards, nature centers, community areas, and other locales in North America. You don't even need a feeder! All you need is an area with plantings, habitat, water or food that attracts birds. The schedule is completely flexible. Count your birds for as long as you like on days of your choosing, then enter your counts online. Your counts allow you to track what is happening to birds around your home and contribute to a continental data-set of bird distribution and abundance. With FeederWatch, your observations become part of something bigger than your backyard."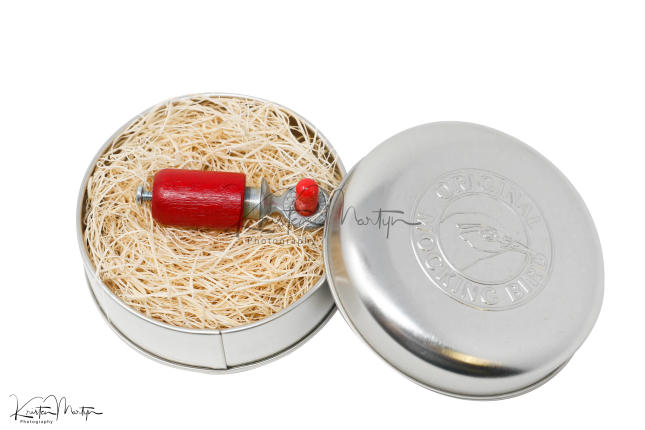 Audubon Bird Call: The Audubon Bird Call is a great gift for the hard to buy for birder on your list. Each bird call is handmade and individually tuned. The bird call's sound is produced by twisting the cast zinc plug against the wooden cylinder. Originally used by hunters in Europe, the bird call's sound attracts birds by convincing them that there are other birds in the area. Use each time you place out a specialty food, such as mealworms or whole peanuts, and see how fast your birds learn their new 'dinner bell'. Comes with a free attractive tin and rosin tube for tuning.
Total length approximately 2.5" x 0.75" wide.

Add Me to your MyWBU Online Order - Include SKU #451601 in Your Order Notes at Checkout.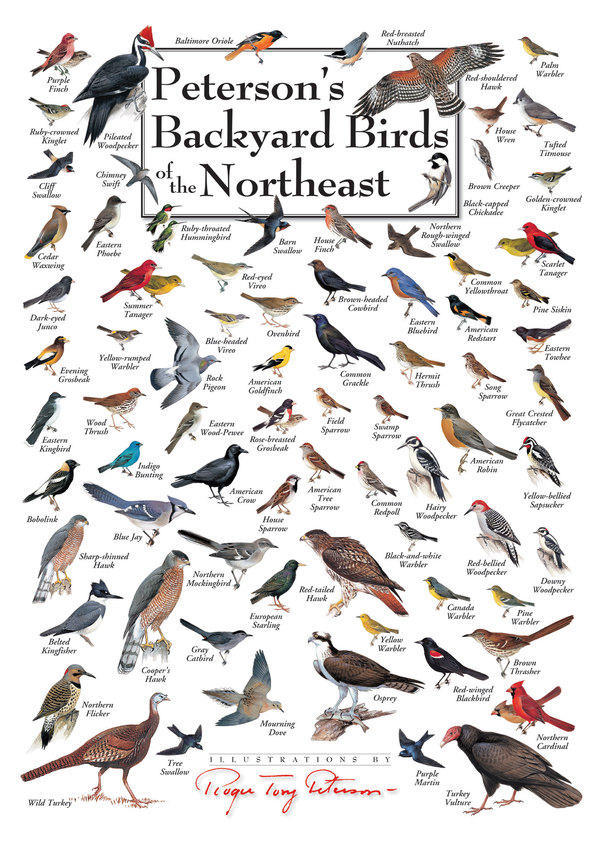 Peterson's Backyard Birds of Eastern Canada Poster: The Peterson's Backyard Birds of Eastern Canada Poster beautifully displays 77 of the most common backyard birds in the region. Printed on 80# coasted stock using fade resistant inks and the highest production values it is truly museum quality and suitable for framing. The poster is 19" x 27" in size and comes with a heavy-walled 2" mailing tube with plastic end caps for durable transportation and safe keeping.

Add Me to your MyWBU Online Order - Include Sku #450702 in Your Order Notes at Checkout.