Optic Accessories
Please note that all of information provided on our website about our products is meant to be informative only. For more information regarding prices and shipping (within Canada only) please visit our store in Barrie (515 Bryne Drive, Barrie, ON), phone us (705) 726-7600 or send us an email [email protected].
Perhaps a backyard bird feeding station isn't enough to meet your birding needs. Perhaps you want to get a closer view of your birds. Once you've chosen the perfect binoculars or spotting-scope with us, we can outfit you with the perfect accessories for your new optics. We carry a wide range of optics and accessories by Swarovski, Vortex and Eagle Optics. If we don't have something in stock we are happy to order it in for you. Simply call, email or visit us in store to place an order.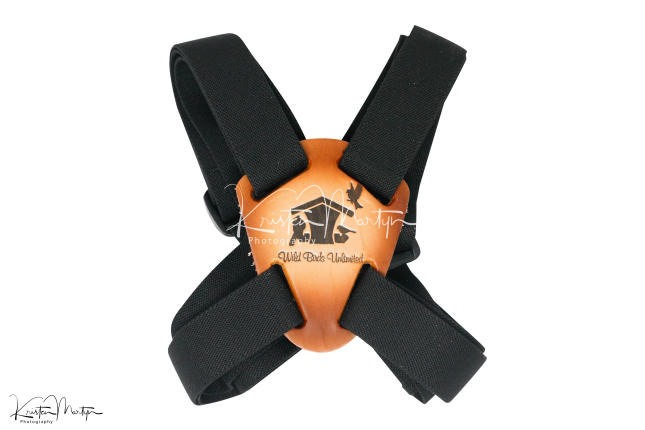 WBU Binocular Harness: When comfort is key, why not lighten your load? The WBU Binocular Harness spreads the weight of binoculars and cameras across your upper back and shoulders to eliminate neck strain. The harness strap keeps your binoculars from swinging as you stride along. Elastic straps are fully adjustable and let you move your binoculars or camera up and out as needed. The cross over the shoulder design eliminates bouncing binoculars secure to your chest. This transfers the weight of the binoculars from your next to your shoulders dispersing the weight. The WBU Binocular Harness works great for hiking, hunting and riding. These straps retain their elasticity and won't stretch like some others on the market. They come completed with o-rings (to fit any pair of binoculars) and are backed by a lifetime guarantee.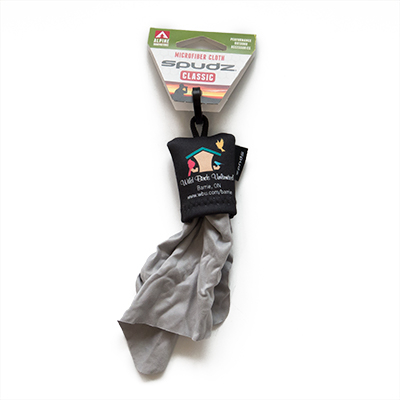 WBU Lens Cloth: Always losing your lens cloth? We have your solution! This WBU Microfibre Cloth comes with a clip so you can attach it to your camera bag, backpack, purse, or anything you like, ensuring it is always on hand when you need it. This premium microfiber cleaning cloth comes attached to its own neoprene pouch. Simply tuck it inside when not in use to protect the cloth from dirt and wear. Machine washable with mild detergent. Pouch is black with Wild Birds Unlimited Barrie logo, cloth is grey in colour. Made in the USA.