Items for the Kitchen
Please note that all of information provided on our website about our products is meant to be informative only. For more information regarding prices and shipping (within Canada only) please visit our store in Barrie (515 Bryne Drive, Barrie, ON), phone us (705) 726-7600 or send us an email [email protected].
It's easy to bring birds and nature into your kitchen with our beautiful collection of unique kitchen items. We aim to bring in products that will bring you joy, make great gifts and be useful in one of the busiest places in your home. Many of our kitchen products are eco-friendly and are made right here in Canada by local Canadian businesses. Our kitchen products make a wonderful addition to any kitchen and fantastic gifts.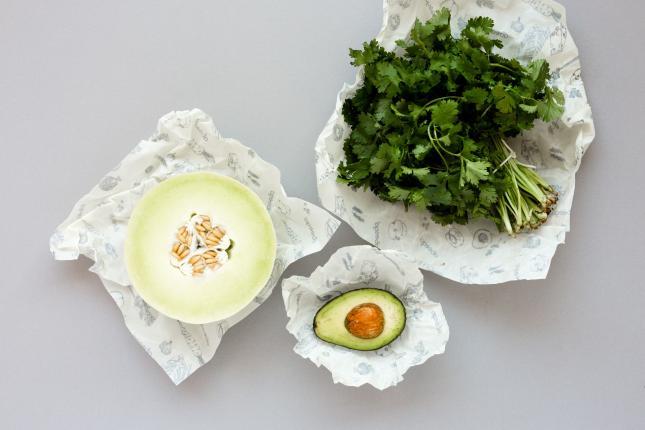 Beeswax Wraps: Beeswax wraps replace plastic wrap and it makes much more sense. Living food needs to breathe, otherwise it would come with an airtight wrap the rind, peel or skin. Beeswax wraps let your food breathe and it smells amazing! Perfect for bread, herbs, avocado, onions, cheese and anything else you can think of. Each sheet is cleaned using warm water and dish soap and can be reused for up to a year. When your finished simply compost wraps. How awesome is that? WBU Barrie carries beeswax wraps in a variety of sizes to suit all of the delicious foods in your kitchen!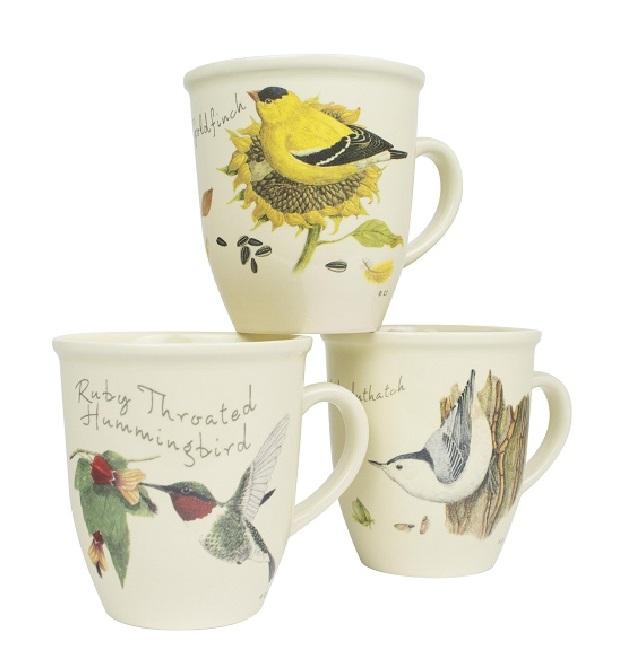 CJ Wildlife Mugs: For those of you who collect our High Quality Ceramic mugs or want to start your own collection, there are many in stock here for you! There are so many beautiful birds and each of the most common backyard birds comes in a stunning mug to add to or start your collection. These mugs are made of 100% ceramic, are dishwasher and microwave safe. We carry 13 beautiful designs include American Goldfinch, Black-capped Chickadee, Blue Jay, California Quail, House Finch, American Robin, Ruby-throated Hummingbird, Anna's Hummingbird, Downy Woodpecker, Eastern Bluebird, Red-bellied Woodpecker, Red-breasted Nuthatch, and White-breasted Nuthatch. Watch your back yard friends, and enjoy your favorite beverage in your favorite bird mug!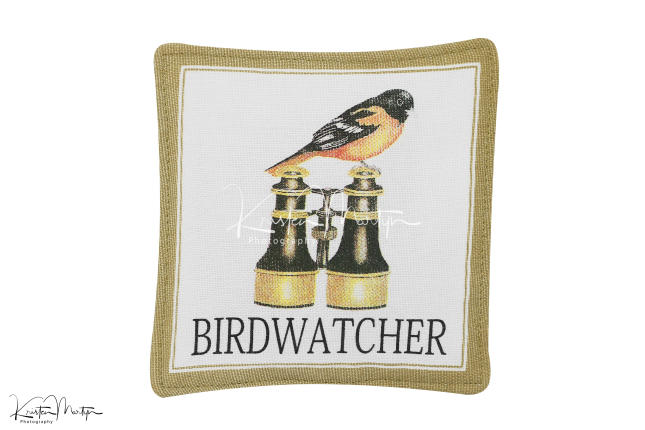 Spiced Mug Mats: Filled with real spices, the decorative mug mats are hand stitched with the highest of quality material featuring Alice Backman's original water color designs of nature and botanical themes. Place a warm tea or coffee mug on the mat to enhance the wonderful aroma. They protect table tops and are perfect for the home or office. They are a hands down great product all on their own. Machine washable and 100% cotton. Available seasonally in the months leading up to Christmas.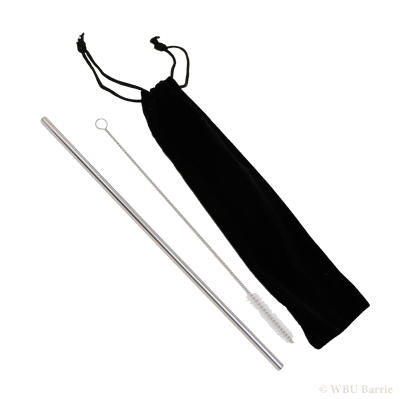 Stainless-Steel Reusable Straws with Cleaning Brush: Help reduce wasteful single use plastic straws by using this Stainless-Steel Straw whenever you need one. Using this straw instead of a single-use straw when you need one keeps waste out of landfills and the natural environment. Spread the word about the dangers of plastic single-use straws by ordering your drinks "no straw please" and ask restaurants to consider saving money and the environment by providing (paper) straws upon request only. Each 7" straw comes in a handy velvet carry bag and includes a straw cleaning brush.
Did You Know? Due to slow decomposition, every single straw ever made is still on Earth!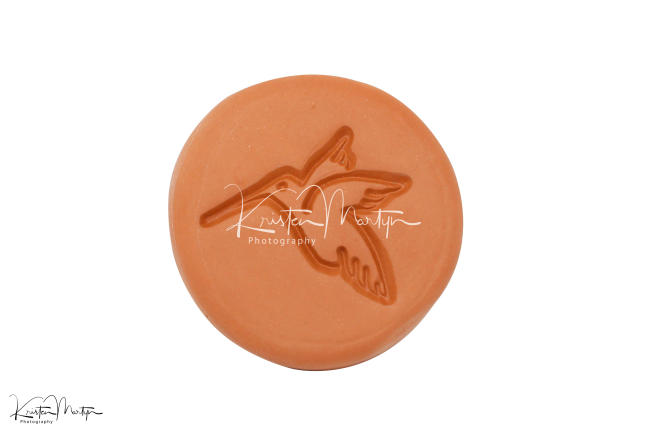 Sugar Saver - Brown Sugar: Help keep your brown sugar nice and soft with this handcrafted Sugar Saver. Soak natural terracotta Sugar Saver in water for a few minutes, then place in brown sugar container. Dishwasher safe. Handcrafted in Canada.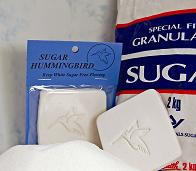 Sugar Saver- White Sugar: Help keep your white sugar flowing freely with this handcrafted Sugar Saver. Simply place in with your white sugar and the natural clay will absorb moisture to help keep the sugar dry and free flowing. Dishwasher safe. Handcrafted in Canada.

Dimensions: 2.5" w x 2.5" h x 0.25" deep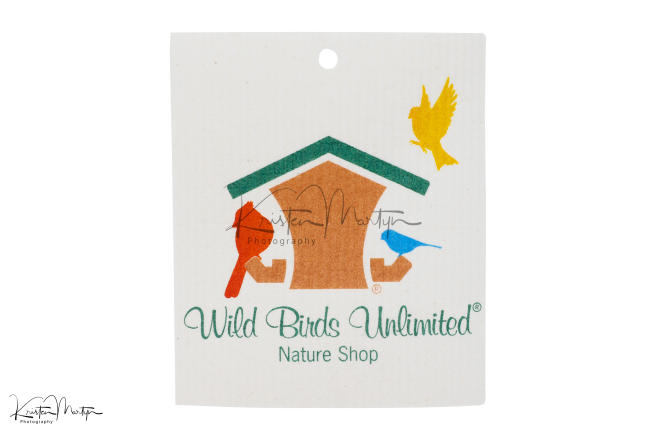 Swedish Dishcloths - Made from cotton and plant-based cellulose fibres, these 100% natural and compostable cloths are an established must-have in Scandinavia. They offer a sustainable alternative to sponges, dishcloths and paper towels and become soft and pliable when wet for easy cleanup. Whimsical and nature themed images make these a great addition to any kitchen. 70% cellulose 30% cotton. Made in Sweden.
Dimensions: 6.5" wide x 8" tall.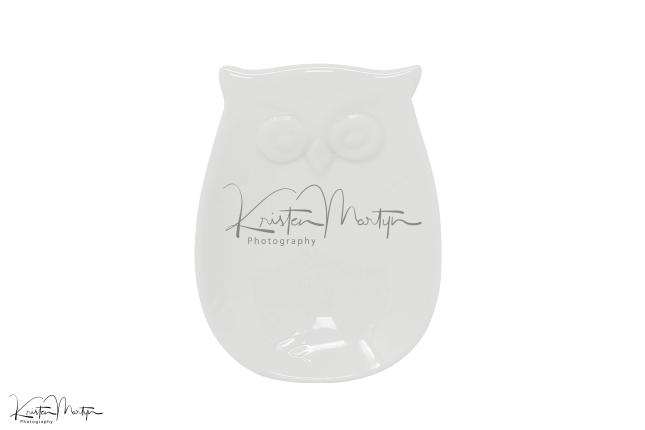 Tea Bag Plate: Add some whimsy to your kitchen with our Tea Bag Plates. Available in two of cute animal design, an owl or cat, these plates measure 4" (10 cm) in length making it the perfect size dish for used tea bags. Our Tea Bag Plates are made of bone china and are food, dishwasher and microwave safe.
Dimensions: 4" L x 2.75" W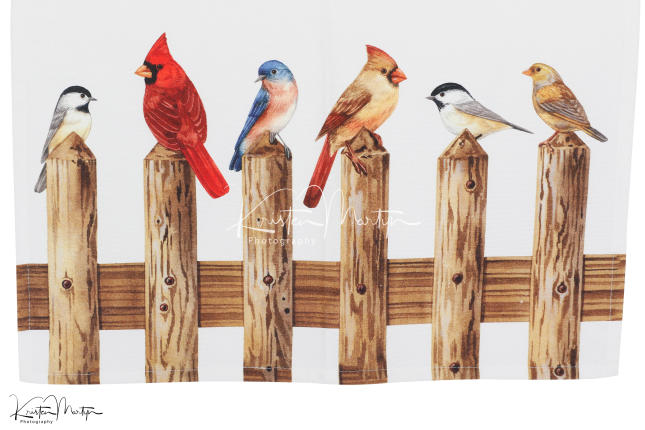 Tea Towels: Our collection of Tea Towels feature nature inspired designs many with birds and other wildlife. Tea Towels are sold either as a single or as a pair. Each towel is a generous size providing a large drying surface. Our Tea Towels can be used as decorative accents or as functional dish towels. Towels are made from 100% cotton and are machine washable.
Dimensions: 28" L x 18" W