Greeting Cards
Please note that all of information provided on our website about our products is meant to be informative only. For more information regarding prices and shipping (within Canada only) please visit our store in Barrie (515 Bryne Drive, Barrie, ON), phone us (705) 726-7600 or send us an email [email protected].
A beautiful card makes an occasion even more special. WBU Barrie has a wide variety of beautiful and earth friendly greeting cards for any occasion. Customers are always telling us how much they love our cards and the prices. Stop in and see them for yourself.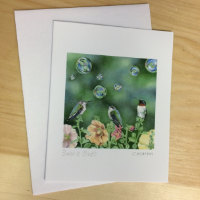 Art Cards - Blank Gift Cards for Any Occasion - These beautiful cards are reproductions of nature-themed water-colour art, combining a flowing and loose medium with the precise and detailed style of the artist. Often placing it's subjects in unusual surroundings, these whimsical cards will be a bit with everyone on your list. A card they will cherish for years to come, and worthy of a frame and place on their wall. Each fade resistant print comes with a matching white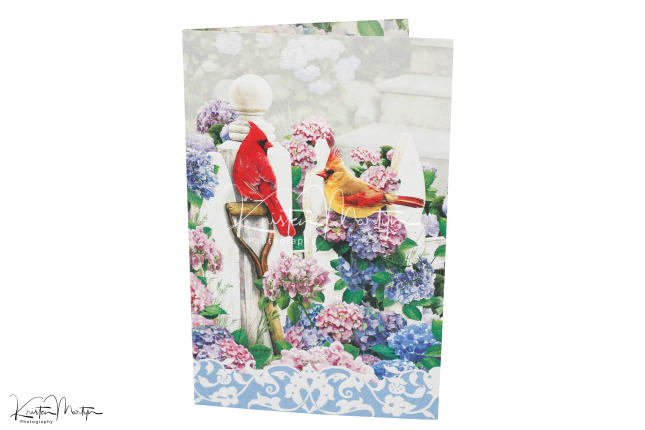 Pumpernickel Press Greeting Cards: Are you looking for nature themed greeting cards? Then Wild Birds Unlimited is the right place! Our colorful Pumpernickel Press greeting card collection includes birthday, anniversary/wedding, friendship, blank, get well, sympathy, and new home. These quality embossed cards will impress anyone who loves the outdoors or simply wants something beautiful to cherish. Pumpernickel Press cards are eco-friendly and printed on recycled paper using soy based inks. Each card comes with an inspirational message, or left blank inside.
We carry 36 different designs and 2 sizes for every occasion including birthdays, retirements, weddings, Christmas and much more. Made in the USA.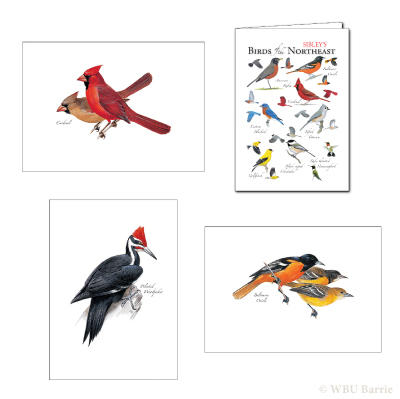 Peterson Illustration Greeting Cards: Featuring illustrations by Roger Tory Peterson, along with James Audubon, these premium greeting cards are sure to be a hit with the nature lover on your list. Designs include Baltimore Orioles, Pileated Woodpeckers, Northern Cardinals, Eastern Gray Squirrels and Peterson Posters, there's a card for every occasion and every recipient. These 5x7 blank cards and envelopes are made from recycled and recyclable paper and feature a species caption and artist bio on back.