Books and Pocket Guides
Please note that all of information provided on our website about our products is meant to be informative only. For more information regarding prices and shipping (within Canada only) please visit our store in Barrie (515 Bryne Drive, Barrie, ON), phone us (705) 726-7600 or send us an email [email protected].
Here are a sample of just some of the books and pocket guides we carry at Wild Birds Unlimited Barrie. We carry books by Kaufman Field Guides, Lonely Pine, National Geographic, Peterson Field Guides, Princeton Field Guides, Sibley, and many more. If we don't have something in stock we would be happy to order it for you!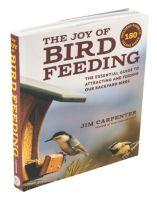 The Joy of Bird Feeding: Filled with useful information and illustrated with more than 800 images and 180 maps, The Joy of Bird Feeding is the essential guide for anyone who loves to feed the birds. The Joy of Bird Feeding is the ultimate reference for backyard bird watchers and bird feeders. It offers practical tips and solutions to attracting and identifying birds, offering the best foods for the birds you want to see, and how to deter those unwanted guests to feeding stations. Each chapter focuses on an important aspect of the hobby and guides readers to the essential steps of bird feeding mastery. In this book, Jim Carpenter, founder and president of Wild Birds Unlimited, shares a lifetime of bird feeding passion and experience, answers common hobby problems and provides fun bird feeding activities to share with family and friends.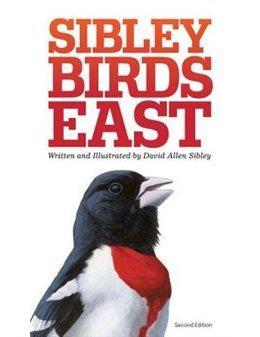 The Sibley Field Guide to Birds of Eastern North America: The Sibley Guide to Birds has quickly become the new standard of excellence in bird identification guides, covering more than 810 North American birds in amazing detail. Now comes a new portable guide from David Sibley that every birder will want to carry into the field. Compact and comprehensive, this new guide features 650 bird species plus regional populations found east of the Rocky Mountains. Accounts include stunningly accurate illustrations—more than 4,200 in total—with descriptive caption text pointing out the most important field marks. Each entry contains new text concerning frequency, nesting, behavior, food and feeding, voice description, and key identification features. Accounts also include brand-new maps created from information contributed by 110 regional experts across the continent. The Sibley Field Guide to Birds of Eastern North America is an indispensable resource for all birders seeking an authoritative and portable guide to the birds of the East. OUR TOP RECOMMENDATION FOR A FIELD GUIDE TO THE BIRDS OF ONTARIO!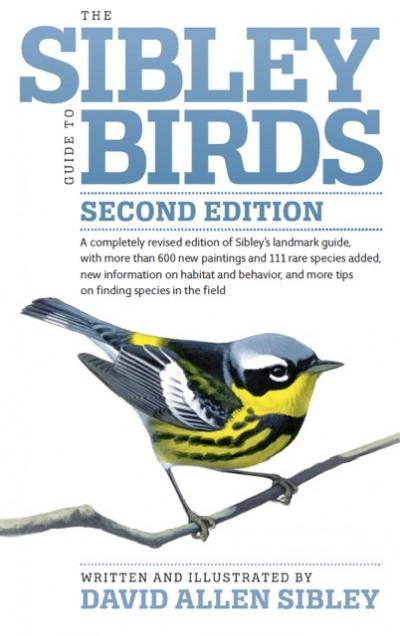 The Sibley Guide to Birds - Second Edition: The Sibley Guide to Birds represents more than 12 years of work by David Allen Sibley. Most two-page spreads show four species, with the images of birds in flight lined up across the top of the pages, birds at rest below that are arranged from the drabbest plumage at the top to the brightest at the bottom. Beneath that is the voice description and then the range map. The book can be thought of as a continuous strip to be scanned horizontally, with birds in flight across the top and range maps across the bottom. Arranging the birds in this orderly way allows the user to make comparisons easily between different plumages of the same species (by scanning up and down) as well as between similar plumages of different species (by scanning left to right).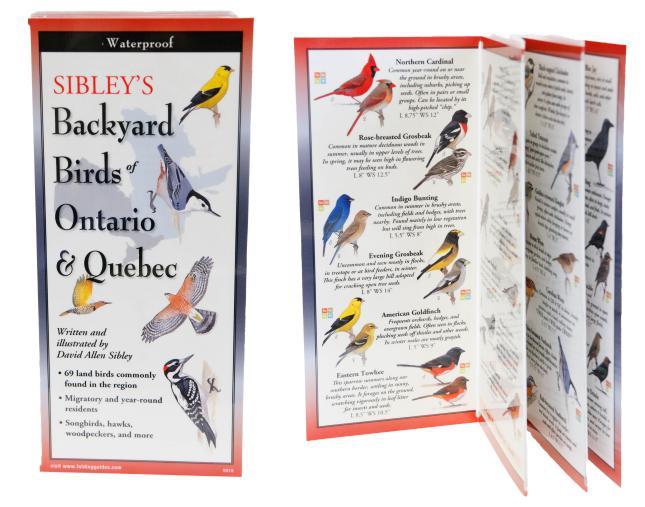 Sibley Pocket Guide Birds of Ontario and Quebec: The Sibley Pocket Guide Birds of Ontario and Quebec is the perfect pocket-sized, folding guide for the bird lover and nature enthusiast. This beautiful guide highlights over 69 familiar species with artworks by the talented Ornithologist and bird illustrator. Waterproof for durability, this handy guide is a great source of portable information and ideal for field use by novices and experts alike.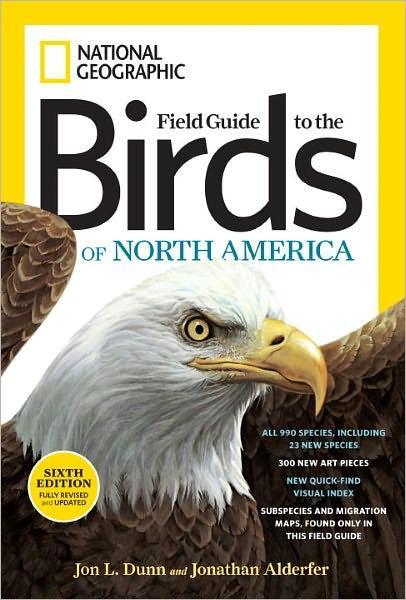 National Geographic Birds of North America (Sixth Edition): Birding is the fastest growing wildlife-related activity in the U.S., and even conservative estimates put the current number of U.S. birders at 50 million. The National Geographic Field Guide to the Birds of North America will be the essential reference for field identification and the cornerstone of any birder's library. This is the ultimate, indispensable bird field guide—comprehensive, authoritative, portable, sturdy, and easier than ever to use.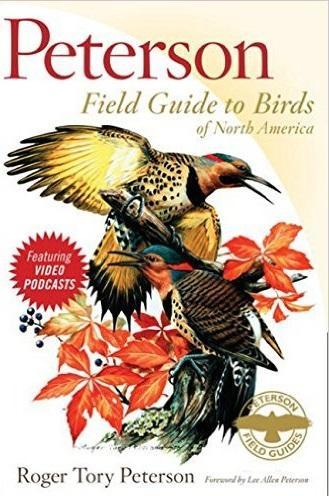 Peterson Field Guide to the Birds of North America: In celebration of the centennial of Roger Tory Peterson's birth comes a historic collaboration among renowned birding experts and artists to preserve and enhance the Peterson legacy. This new book combines the Peterson Field Guide to Eastern Birds and Peterson Field Guide to Western Birds into one volume, filled with accessible, concise information and including almost three hours of video podcasts to make bird watching even easier (40 new paintings). Digital updates to Peterson's original paintings, reflecting the latest knowledge of bird identification. All new maps for the most up-to-date range information available. Text rewritten to cover the U.S. and Canada in one guide. Larger trim size accommodates range maps on every spread.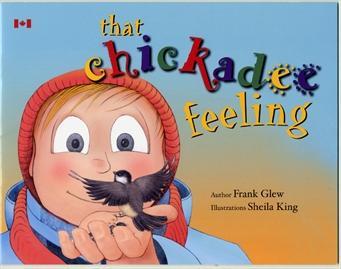 That Chickadee Feeling: That Chickadee Feeling uses the Black-capped Chickadee to teach many science and literacy expectations such as reading and writing for a purpose, making connections, habitat, food chains, niche, omnivores, carnivores, herbivores and natural community. It is based on the feeling a child gets when feeding a chickadee out of their hand. It promotes a special bond with nature, parent and child. It teaches the identification of 27 local winter birds. It includes many questions and suggestions for using the book to foster the values of care, compassion and empathy for others and other species. The book has been a best seller for 5 years and was given a 5 star rating by the Elementary Teachers Federation of Ontario. The Ministry of Education presently uses it for "Train the Trainer" for Jr. and Primary workshops. (Grade Level JK to 4).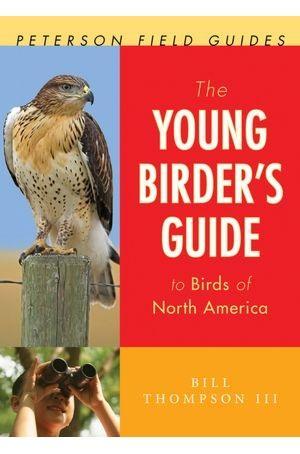 The Young Birder's Guide to the Birds of North America: Covering 300 of the most common birds in all of the United States and Canada, The Young Birder's Guide to Birds of North America is loaded with color photographs, drawings showing typical behaviors, range maps, an easy-to-use checklist, fun facts, and authoritative information about each bird, its vocalizations, and its habitat. While other field guides might overwhelm kids who are new to birding, The Young Birder's Guide to Birds of North America was created with help from kids. Bill Thompson's own son and daughter and their elementary school classes helped select the content. Kid tested, kid approved!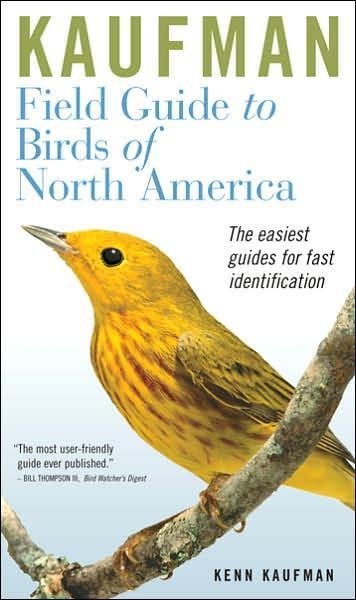 Kaufman Field Guides to the Birds of North America: In 2000 Houghton Mifflin first published the Kaufman Focus Guide to the Birds of North America. Critically acclaimed for its innovative design, the Kaufman guide began introducing a new generation to birding. In 2005, this new Kaufman Field Guide to Birds of North America is now the most up-to-date field guide, including dozens of changes by the American Ornithologists' Union in official names of birds; the addition of new species to reflect the latest scientific discoveries; and dozens of updated range maps. Additional information helps beginning birdwatchers get started, all in the same compact format that has made this guide the easiest to use for fast identification in the field.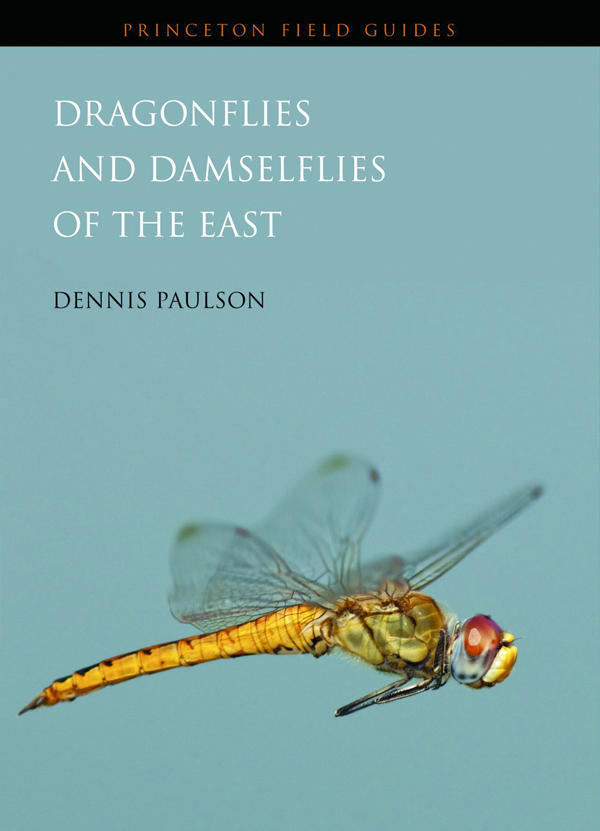 Dragonflies and Damselflies of the East: This is the first fully illustrated guide to all 336 dragonfly and damselfly species of eastern North America--from the rivers of Manitoba to the Florida cypress swamps--and the companion volume to Dennis Paulson's acclaimed field guide to the dragonflies and damselflies of the West. Dragonflies and Damselflies of the East features hundreds of color photos that depict all the species found in the region, detailed line drawings to aid in-hand identification, and a color distribution map for every species--and the book's compact size and user-friendly design make it the only guide you need in the field. Species accounts describe key identification features, distribution, flight season, similar species, habitat, and natural history. Paulson's authoritative introduction offers a primer on dragonfly biology and identification, and also includes tips on how to study and photograph these stunningly beautiful insects.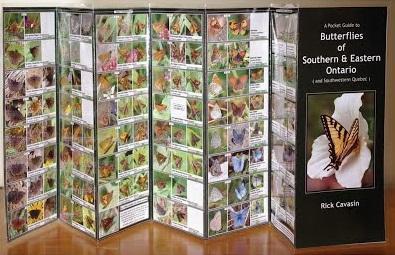 Pocket Guide to Butterflies of Southern and Eastern Ontario: The Pocket Guide to Butterflies of Southern and Eastern Ontario is a beautiful fully laminated, lightweight, durable and weatherproof field guide to the butterflies found in Southern/Eastern Ontario. This guide features 110 species (ranging from common to rare) and 245 nature-pose field images for identification (showing both dorsal and ventral views). Separate images of male and female butterflies as well as seasonal and regional variants are also shown. Each species is accompanied by information about their size and status as well as flight season charts. The Pocket Guide to Butterflies of Southern and Eastern Ontario has an accordion fold when opens to show all the species, so there is no need to flip pages back and forth. Take it anywhere!
Dimensions: Folded 4" x 10" and open 28" x 10"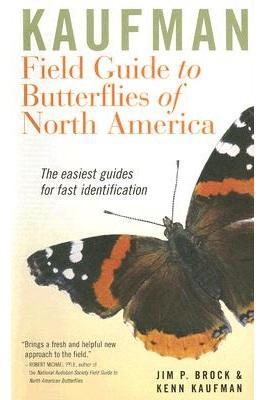 Kaufman Field Guide to Butterflies of North America: Millions of birdwatchers, gardeners, and hikers are discovering the pleasures of identifying butterflies. The ideal guide for nature lovers everywhere is this exciting addition to the Kaufman Focus Guide family, the only single-volume pocket guide that offers a complete and accurate reference to North American butterflies. Modeled on the best-selling Birds of North America, the first Kaufman Focus Guide, Butterflies of North America follows the groundbreaking method of field guide illustration pioneered by Kenn Kaufman, using digital images based on photographs for the ultimate in accurate, lifelike illustrations. The photographs, taken by Rick and Nora Bowers and more than sixty other top nature photographers, are digitally edited to clearly show the field marks necessary for quick and easy identification in the field. This innovative field guide is detailed enough to be valuable for experts, while the layout is designed for ease of use even by beginners. The pictorial table of contents and quick one-page index lead the user rapidly to the correct section of the book. The text is clear and informative, and the illustrations are the most comprehensive of those in any such guide, with more than 2,300 butterflies in natural postures.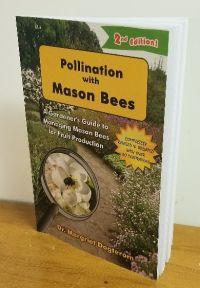 Pollination with Mason Bees: All about Mason Bees, their life cycle, behaviour & habitat preferences. Valuable insights and practical tips from Mason Bee keepers. It brings a powerful combination of scientific research and practical experience to the challenges of pollination. This illustrated book is intended for gardeners and farmers who want to increase the volume of fruit harvested from their fruit trees and blueberry bushes. A great gift for gardeners, beekeepers, and aspiring bee enthusiasts. Author Dr. Margriet Dogterom has more than 20 years experience in apiculture – in both hands-on field work and scholarly research. She created the QuickLock System for Mason Bee houses – specifically designed according to the foraging and nesting behaviours of these bees. Soft cover, 5×7, 136 pages.