Meet Our Team- Anne
Certified Bird Feeding Specialist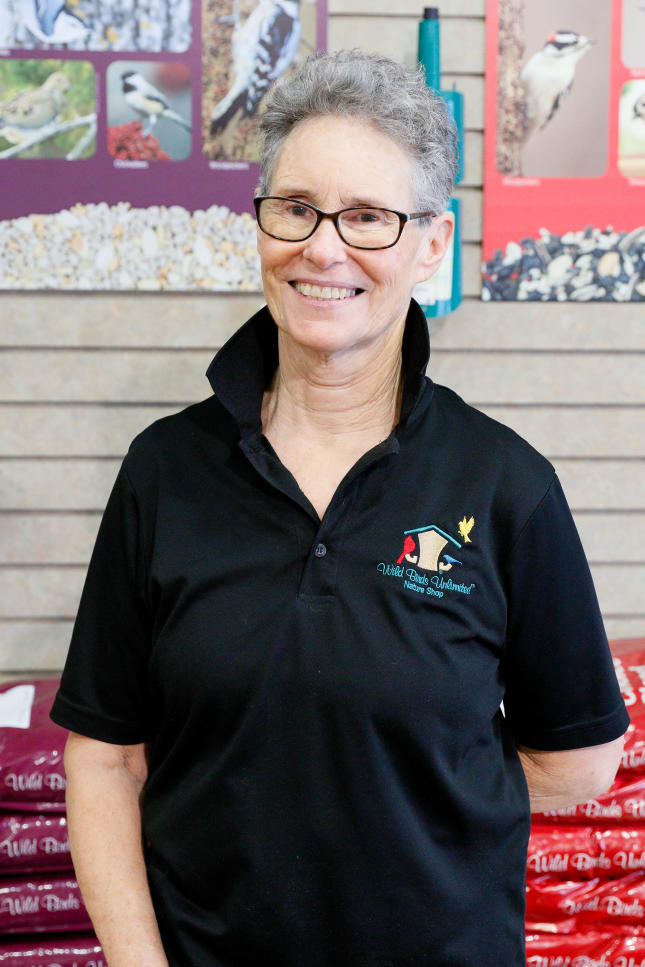 Anne's love of the outdoors and nature began at a young age as she was rarely indoors - always out exploring the woods, rivers and nearby ponds. Her mother's only rule was "no snakes in the house" as she was always bringing some critter home. There was always a family backyard bird feeder and lots of gardens and trees to attract local wildlife.
Anne's eclectic educational background ranges from fitness leadership, general carpentry and finally to an Ecosystems Management course. Her varied scope of knowledge and experience has led to a number of interesting employment opportunities including Renovation and Property Management, Horse Farm management and eventually to Wild Birds Unlimited.
Spending as much time outdoors, whether gardening, hiking, camping and canoeing or travel, affords Anne an opportunity to enjoy her love of nature and of course, birding. She also enjoys sharing her knowledge and passion with friends, family and of course WBU customers alike.
Favourite feeder birds: Chickadees and Nuthatches
Favourite WBU foods: No Mess NM CD and Finch Blend
Favourite WBU Feeder: Dinner Bell Feeder
Favourite Birding Experience(s): Hand feeding Chickadees at Wye Marsh and seeing flocks of Cockatiels and the beautiful birds of Australia