Upcoming In-Store Events
We would love for you to join us for the upcoming special events!
A Note About Wild Birds Unlimited Presentations: Please ensure that you have arrived 15 minutes prior to the given start time as the presentations will begin at their scheduled time. Unless otherwise indicated all events are FREE for participants and seating is available on a first come first seated basis.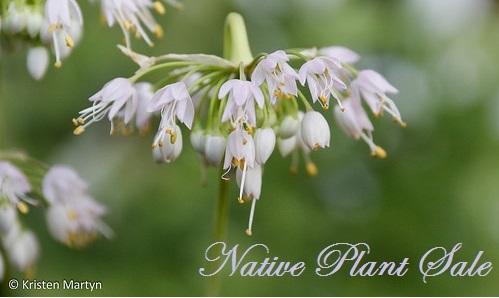 Native Plant Sale
Sunday, June 4, 2017 - 11 am to 2 pm
Join us as Return of the Native returns to Wild Birds Unlimited for a one-day native plant sale on Sunday June 4, 2017, from 11 am to 2 pm. Featuring native perennials aimed at attracting birds and pollinators and creating mini-ecosystems in your own backyard
Below is a list of the plants that will be available, organized by growing conditions. All are bird-friendly, bee-friendly, butterfly-friendly and have not had any pesticides or chemicals applied. They are easy-to-grow hardy perennials and will thrive in average soils.
Three plants for $12.00- CASH ONLY
Sun, low-growing
Field Pussytoes Antennaria neglecta

White, ground cover for sandy or poor soil 2, 3, 4
Sun or part sun, medium height
Anise Hyssop Agastache foeniculum

Lavender, fragrant, clump-forming 1, 2, 3, 4

Purple Coneflower Echinacea purpurea

Pink, bronze centre, clump-forming 1, 2, 3, 4

Wild Bergamot Bee Balm Monarda fistulosa

Mauve, spreads 1, 2, 3, 4
Sun, tall
Oswego Tea Bee Balm Monarda dydema

Red, spreads 1, 2, 3, 4

Spotted Joe Pye Weed Eutrochium maculatum

Pink, needs some moisture in the soil 1, 2, 3, 4
Shade, low-growing
Virginia Waterleaf Hydrophyllium virginicum

Silver-spotted leaves, mauve flowers, self-seeds 2, 4
Part Shade, medium
Blue-stem Goldenrod Solidago caesia

Yellow flowers on light blue stems 2, 3, 4

Arrow-leaf Aster Symphyotrichum urophyllum

White flowers in dense clusters 2, 3, 4
Part Shade, tall