Meet Our Team- Peter
Corvid of Cartoons
Certified Bird Feeding Specialist
Assistant Store Manager
---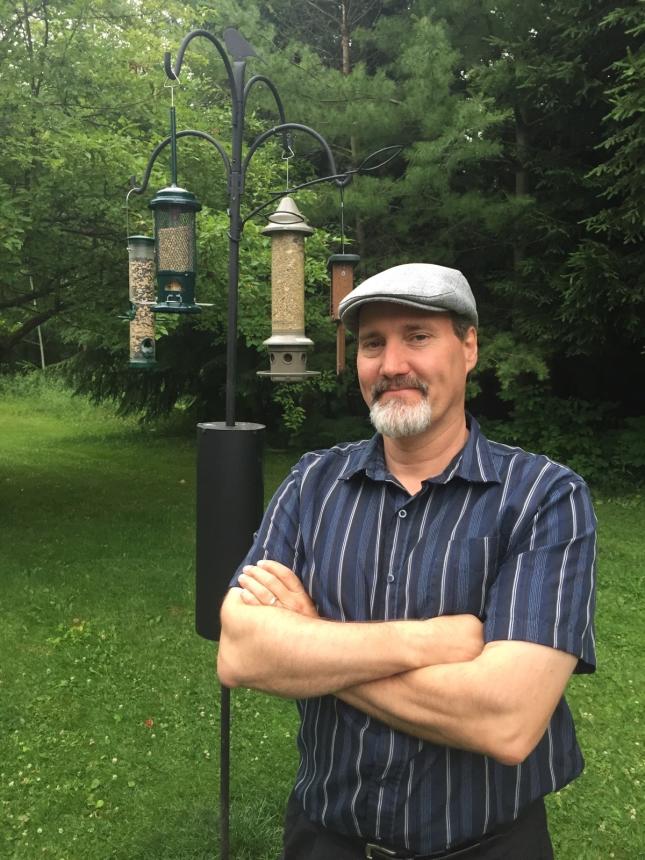 Peter, was a small town farm boy who grew up with a pencil in one hand and a pair of binoculars in the other. Life eventually led him to a diploma in Animation as well as a diploma in Wildlife Forestry Conservation; only to return to his farming roots, spending ten years as Field Manager on a specialty organic farm, followed by another six years operating his own, off-grid solar-powered greenhouses.
Peter is an avid hiker and birder, and has always enjoyed watching wildlife: everything from large fin whales on the east coast, to the tiny little kinglets in his backyard; hiking the mountain trails of Switzerland, to canoeing the winding rivers of Ontario.
Point Pelee is a favourite destination for Peter, and for the past twenty years he has managed to observe many spring and fall migrations there. You can often find him exploring the beautiful trails and observation decks in this great park.
When he is not outdoors, Peter can be found in his office with his corgi, Berton, at his feet, still cartooning and working on his website cowpuzzle.ca (shameless plug).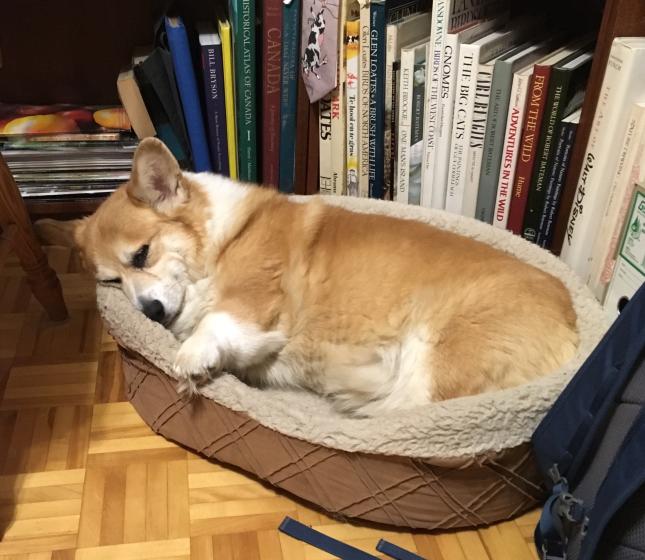 Favourite Feeder Bird: Red-bellied Woodpecker and Red-breasted Nuthatch
Favourite WBU Food: Bark Butter and Bark Butter Bits
Favourite WBU Feeder: Eco-tough Hopper Feeder
Favourite Bird Experience: Watching a Bald Eagle in Cape Breton grab a fish so big that it had to swim to shore.